We also have a 4 bedroom condo which is ideal for larger groups and is easily accessible so you can bring the Grandparents.
Here is the video  https://www.youtube.com/watch?v=xgwL_ZOYLzc&feature=youtu.be
https://plus.google.com/u/0/b/113628608926288319783/collection/M8J5ME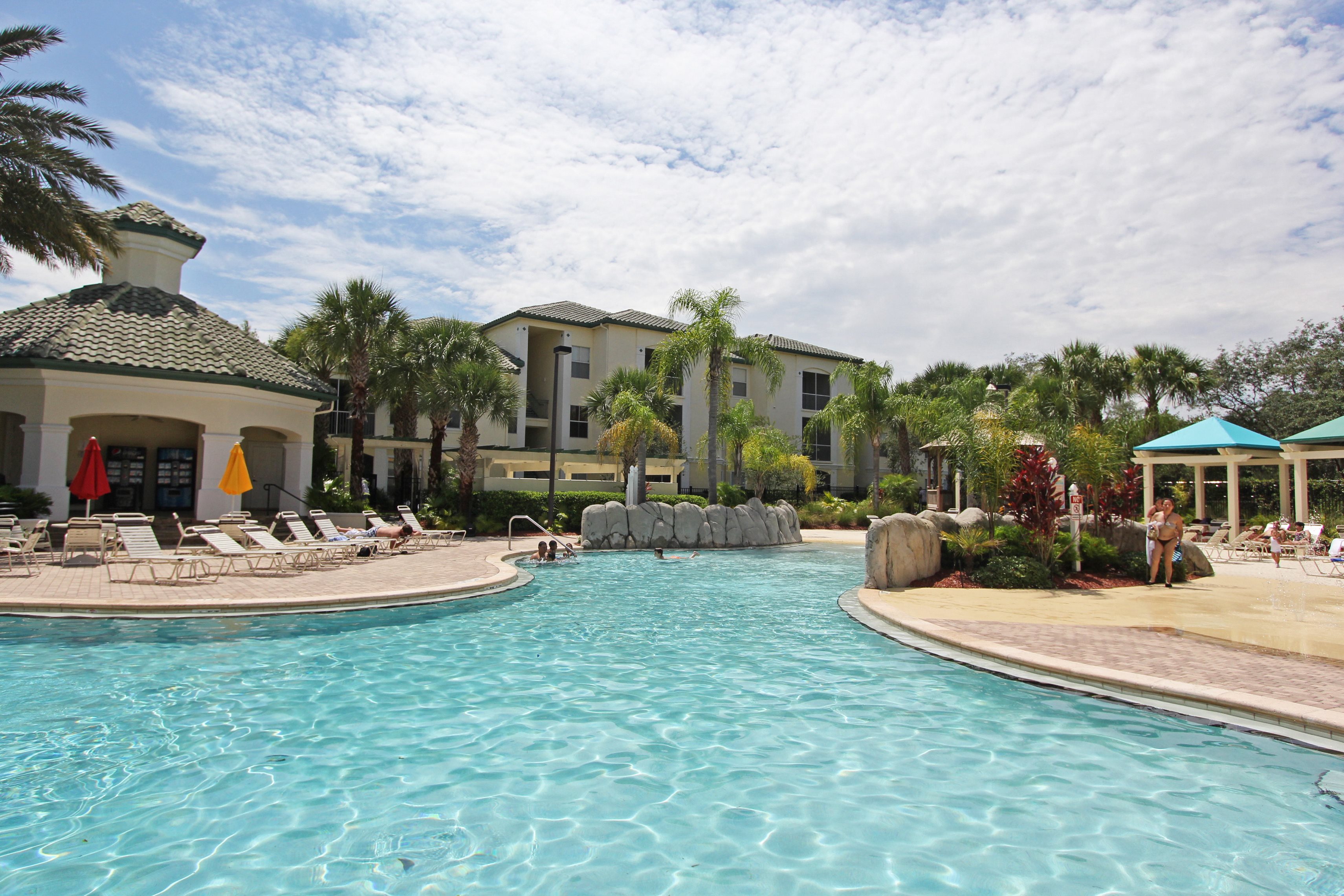 The condos are situated on Legacy Dunes resort at Kissimmee. Resort amenities include a tropical style swimming pool with fountains, a further swimming pool (both with sun loungers), a clubhouse with games room, a cafe, a bar, a gym and fitness center, tennis courts, basketball and volleyball and children's play area. It is a very convenient location near enough the theme parks to come back for lunch and return to the theme parks later for the firework displays. Our condo has a beautiful view of the resort lake from the screened balcony, and has all the comforts of your own home. This is a great location just off the W. Irlo Bronson Memorial Highway (192) and is close to shopping and restaurants, outlet center and convenient for golf, lakes, nature reserves and fishing.


Legacy Dunes, Kissimmee
Swim in the tropical pool, play tennis, volleyball or basketball at Legacy Dunes itself or use the golf driving practice net.

Walk and relax by the lake. Go to the gym or the clubhouse and games rooms.

See our YouTube video on our googleplus page and facebook Orlando Condo at Legacy Dunes.

The complex is in a quiet location so you can relax before venturing out and about, the accommodation is clean and well kept with a lovely view over the lake. It is in easy reach of all facilities and parks. The pools are clean and well maintained and really refreshing when returning home after a day in the theme parks.
See our condo on YouTube  
https://www.youtube.com/watch?v=jCyaBwj-NB0&list=PLxMy3f5IzlCyJTmwIxd5agVv-KUhkLMZc&index=2
These photos are of the interior of our 2 bedroom condo.  For photos of the interior of our newly refurbished 4 bedroom condo 13-102 see below